Portfolio
Located within Guangzhou International Biotech Island, Riton Biomaterial has two parts of factory buildings. One is the R&D and marketing base. The other is the production base. The total area is more than 1100m2 in area. Adjacent to the Huanan Expressway and S81 expressway, we have convenient transportation and communications. We also have easy access to the subway.
The total area of our R&D and marketing base is more than 400m2. There is an energetic sales team mainly engaged in expanding domestic and international markets, as well as marketing of our products. Our R&D base incorporates a lab and is equipped with a variety of facilities, which speeds up the design and development of new products.
Our production base covers an area of 700m2, and integrates departments such as pre-sales service, tooth setup, design, production, inspection, product transportation, and after sales service. The base is conductive to the improvement of products.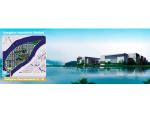 eBrace Headquarters Location: Guangzhou International Biology Island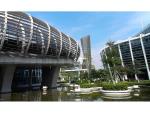 eBrace Headquarters Location: Guangzhou International Biology Island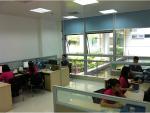 Overseas Marketing Office